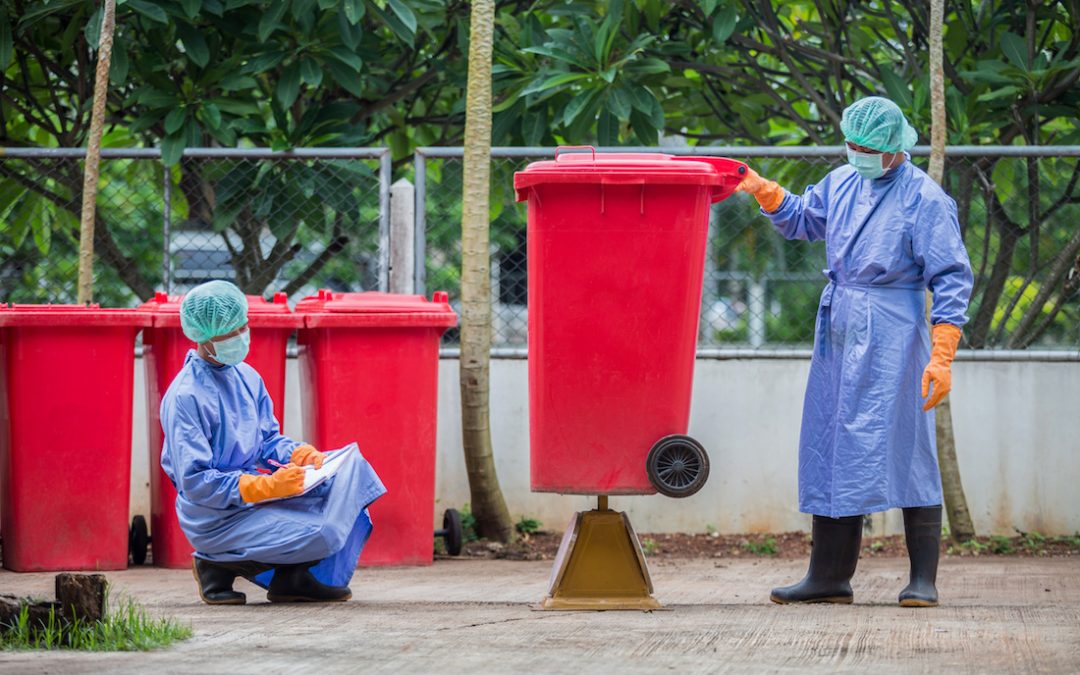 Hundreds of businesses across the country find themselves in a terrible predicament. They find themselves practically strangled by the rising cost of waste management and the similarly rising mounds of waste that they can find nothing to do with.
At the same time, businesses are constantly encouraged and even required to become more environmentally friendly.
For most businesses, turning a profit takes up every resource as it is, and devoting resources to more efficient waste management is fiscally out of the question. With rising costs and the precarious state of the economy, just as the push to be environmentally conscious is increasing – so is the cost.
The cost is where we can help.
Provided with extensive training and an exhaustive knowledge base, every dumpster rental company is capable of making effective waste management rewarding for both client and affiliate. Affiliates earn a significant profit, as well as gratification, by saving businesses up to thousands of dollars on their waste management.
Unlike other methods of "going green." This approach to waste management is a greening initiative that is actually cost effective. In fact, waste management consulting is a service that is far too easy to pass up. It involves absolutely no financial loss, and given the nature of the arrangement – the business simply compensates the affiliate with half of what they save.
When offering their service to potential clients, the dumpster rental company's sales pitch essentially boils down to one simple statement:
"By scrutinizing your waste streams, I can save you thousands – and it won't cost you a dime of what you're already making".
By helping businesses go green, dumpster rental companies have tapped into a market where green, in every sense of the word, is easy:
The Sky's the Limit
Owning a business can be rewarding and exciting. It's the aspiration of the many, but only a few really get to experience owning a successful business. However, everyone can become involved and everyone can become successful. Regardless of background, anyone with the motivation to succeed can build the business they've always wanted.
We have provided hundreds of affiliates with the ideal business opportunity. From full time students to full time parents, the opportunities are there to take full advantage of a market that has literally no limitations.
Enterprising affiliates are free to live the lives that they have always enjoyed while taking advantage of the opportunity to work part time and enjoy incredible benefits.
Anyone with a small amount of free time and a large amount of ambition can take a portion of their time and build a successful home business that will remain free from the risk typically associated with home businesses.
Just think about the various factors of businesses that are consistently troublesome: employees, work space, supply and demand, the economy, recession, and more.
The beautiful thing is inherent in the very nature of its business model. Because it is their business, dumpster rental companies only serve as many clients as they are comfortable with. They are truly free to run their business any way they please.
Additionally, dumpster rental companies can concentrate on making money while avoiding the expense of paying for space, employees, and more. Finally, was there ever a day where you didn't produce a little bit of trash? There will always be waste; waste management consulting and Jacksonville Dumpster Rental service are services that will always be necessary.
The numerous benefits and the low-stress nature of working as an dumpster rental company make it an incredibly easy business venture for anyone to get involved with.
Affiliates can enjoy their lives and take advantage of a part time home business that has serious potential. Everyone can be an dumpster rental company, from stay-at-home moms and students to already experienced businessmen and businesswomen. This opportunity offers flexibility, attractive income potential, and a level of independence that's hard to come by.